Ryder Bulfone
Ryder Bulfone is a young freerider from Squamish BC. When he's not tackling steep tech or hucking himself off of massive drops, you can find him shredding the Whistler Bike Park with his buddies or if it's winter - hucking 360s off of Air Jordan.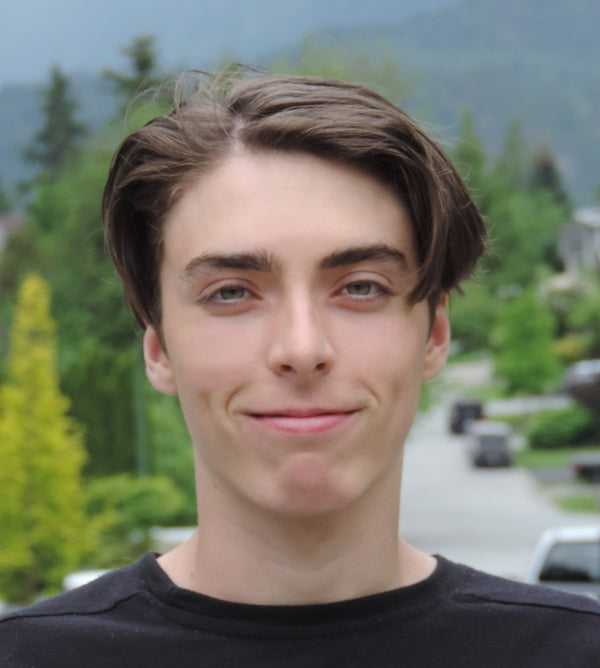 Discipline:
Freeride

Preferred Reach:
"I honestly have never even looked at my reach. I go off the feel instead of a numbers game. I like a longer bike."

Height & Weight:
5'10" & 140lbs

Preferred Wheelsize:
29"
Q & A
Favourite place to ride?
Squamish BC! In Garibaldi Highlands specifically. Home trails are the best trails.

How did you get into riding?
Something to do in the summer I guess! I actually didn't get into riding until I was about 11 year old! This was a lot later than many of my peers. I caught on quickly though due to its similarities to skiing.

Favourite trail of all time?
Treasure trail in Squamish! Mostly because I can always find new lines to ride and whenever I ride it I have fun!

Favourite rider to watch?
?

Favourite food / colour / movie?
Sushi or pizza / Blue / Thrillers from the 90's.

What are you into outside of bikes?
Skiing! People always speculate which sport I'm better at. The people can decide for themselves.

Scariest riding moment of all time?
I was pretty scared leading up to the drop I hit this past November! Mostly because I didn't want to crash before the ski season!

Favourite OneUp product and why?
I love the OneUp carbon handlebar, I've been riding with it for years and it just feels so nice with its vibration damping.

If you're put on the spot and have to tell a story, what is the story you tell?
I don't know, depends what people are asking about!

Favourite trick, to do or to see done?
Nose pivots on a trail! I love doing euro turns or nose pivots! Always been my favourite part about mountain biking. But for air tricks; I would love to learn cork 360s on my bike, I love to do them on skis.

Who would you be if you could be any non-mountain bike athlete?
There's really no one who I would rather be, but I find Mike Douglas; the skier, to be very inspiring with such a long career in action sports. And I wouldn't mind having the money of someone like Jerry Seinfeld; someone who has made massive profits off of his skill set.

Air or coil shock?
Air shock.