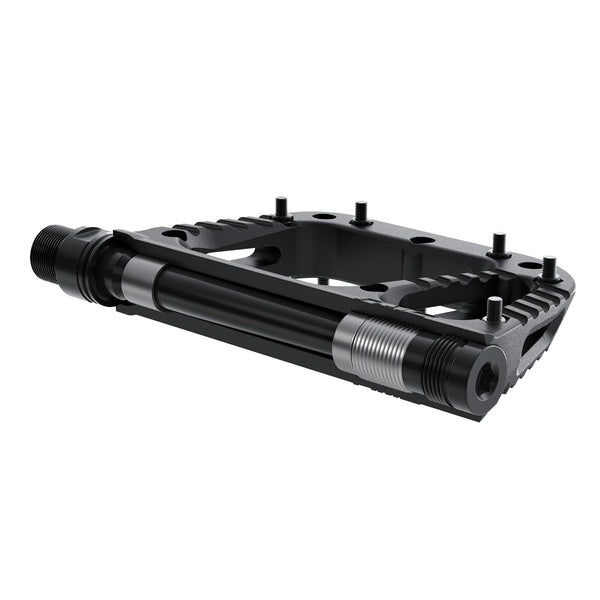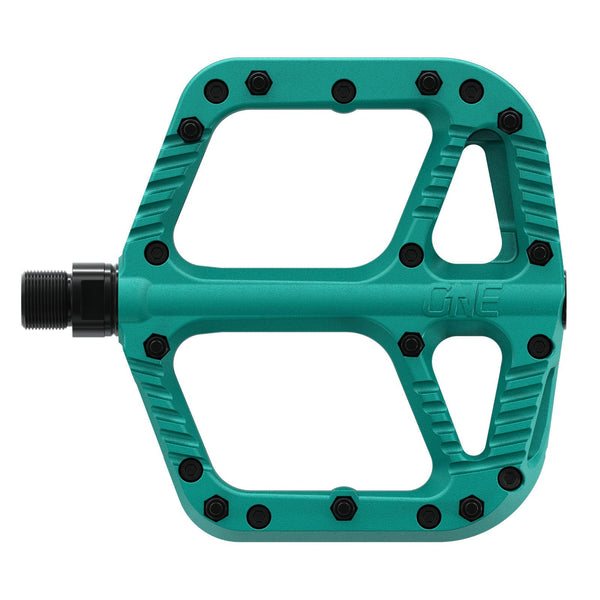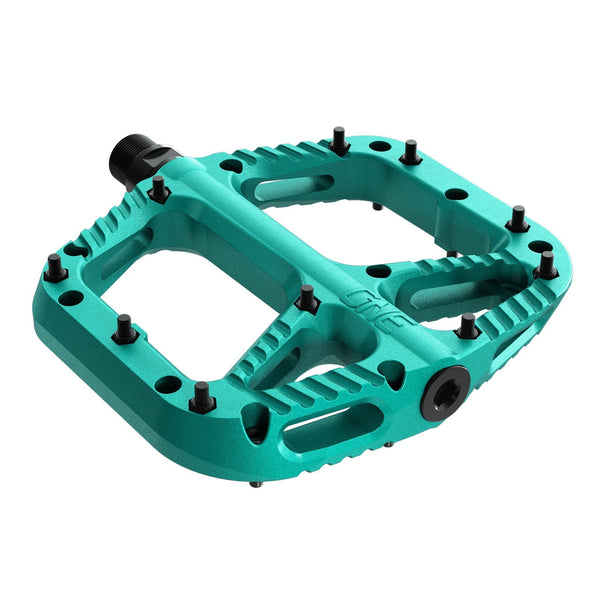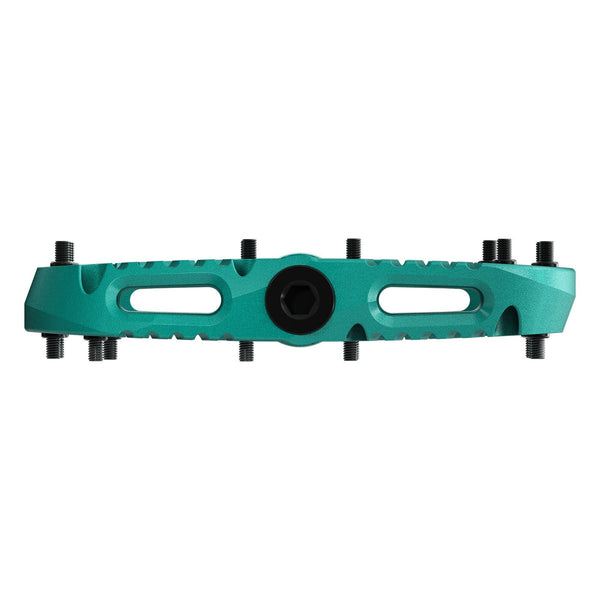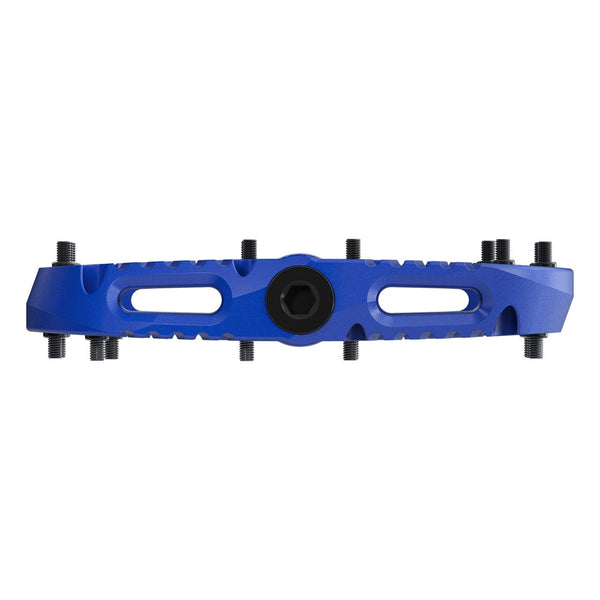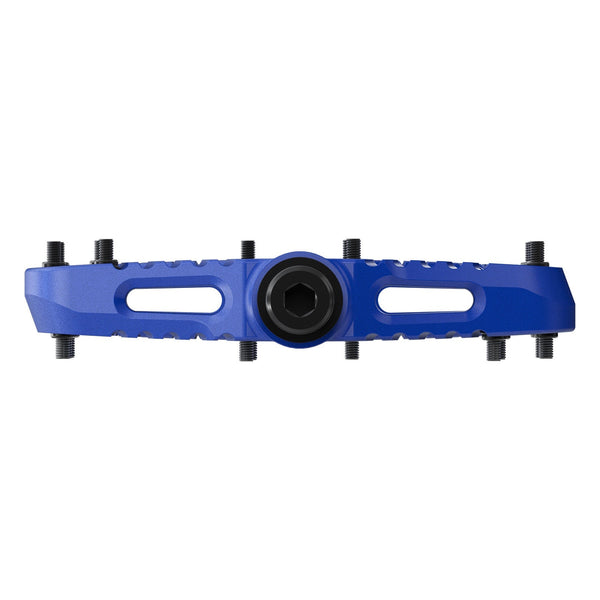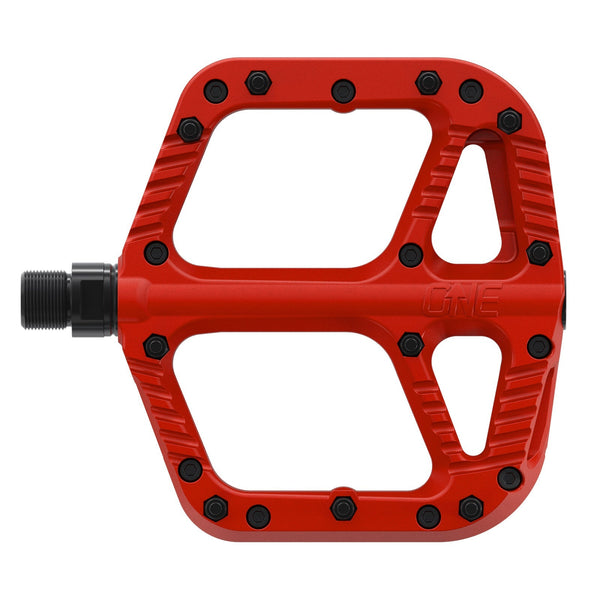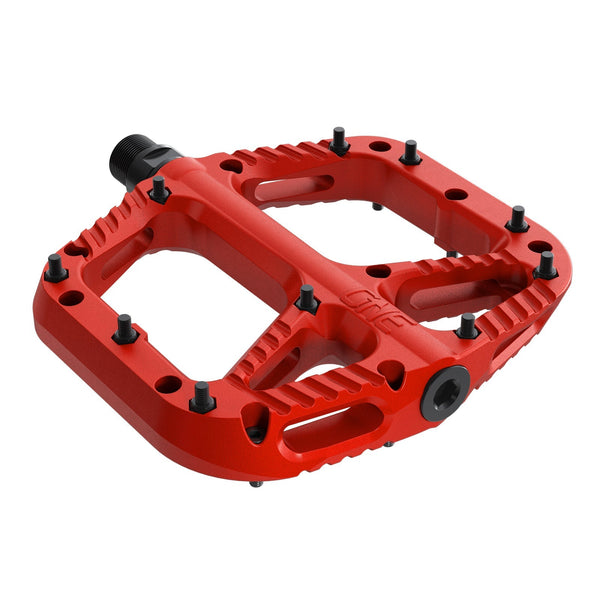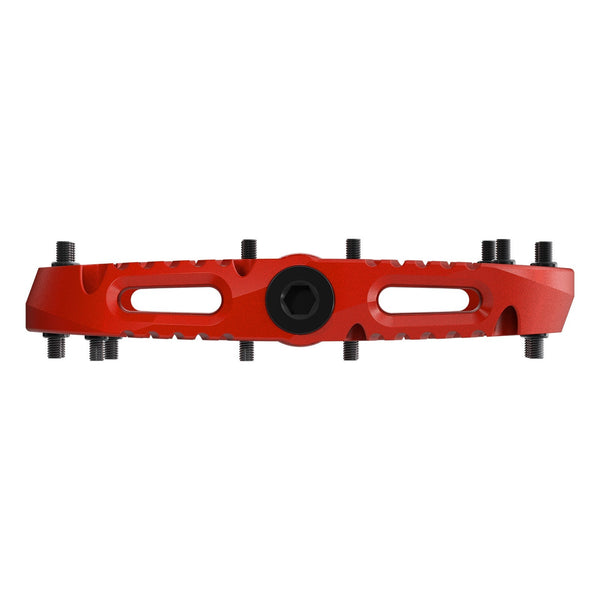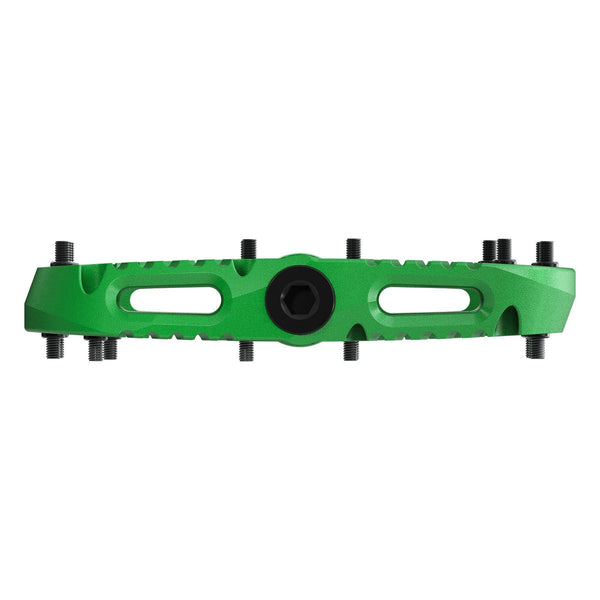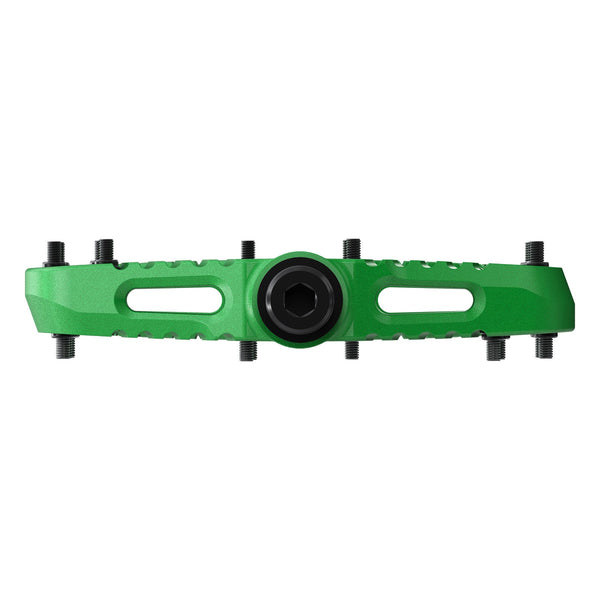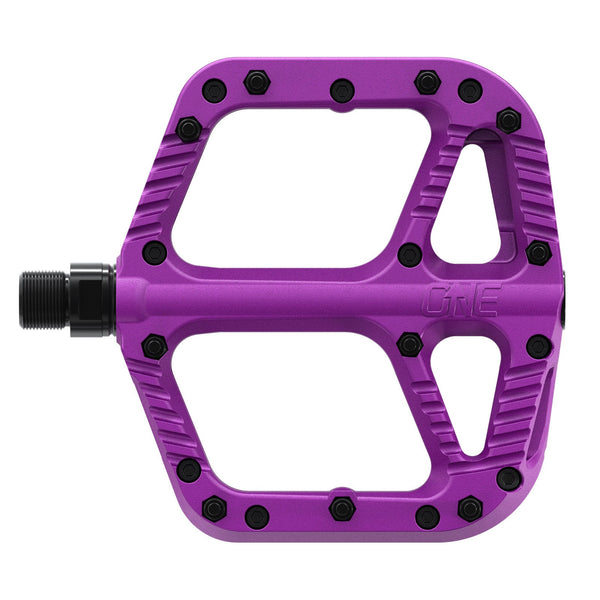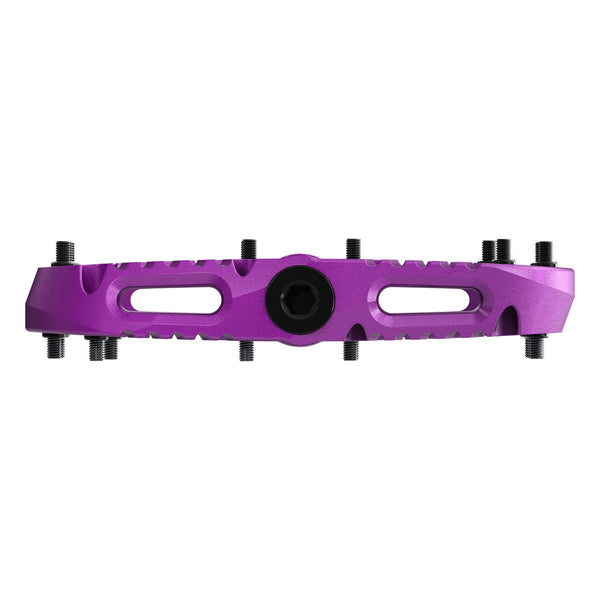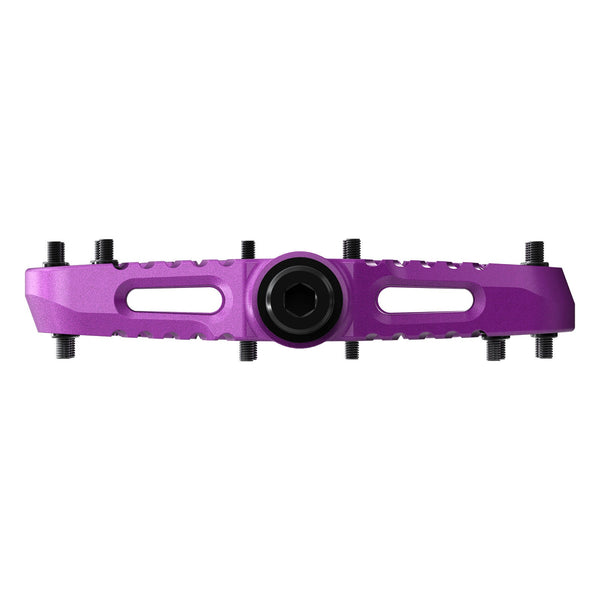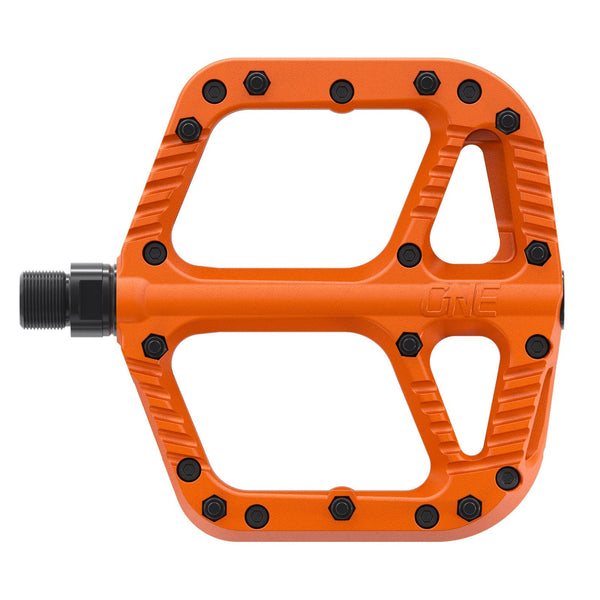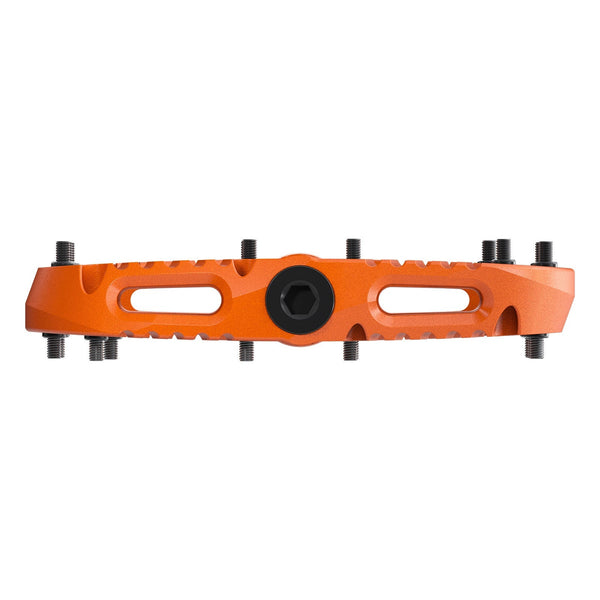 Thin & Convex.
The ultra-thin, subtly convex profile gives you more grip by letting the pedals sit in the natural arch of your foot and drastically reduces pedal strikes.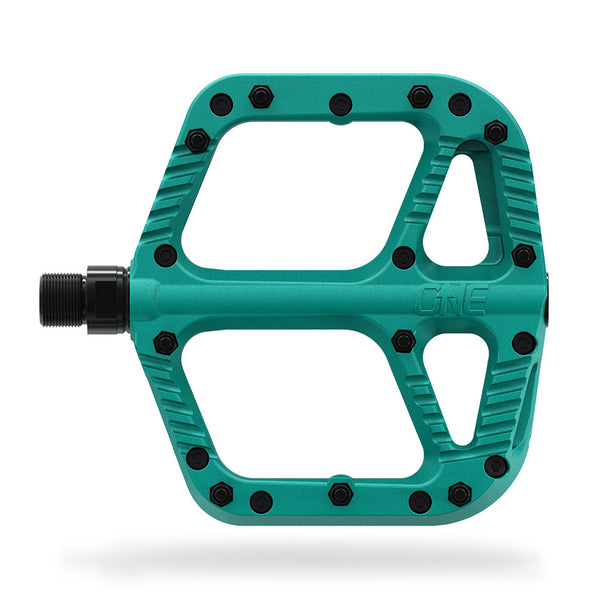 Large Platform.
The huge 115x105mm platform has 10 hexagonal pins per side to keep you planted on the roughest of trails and deliver more power on climbs.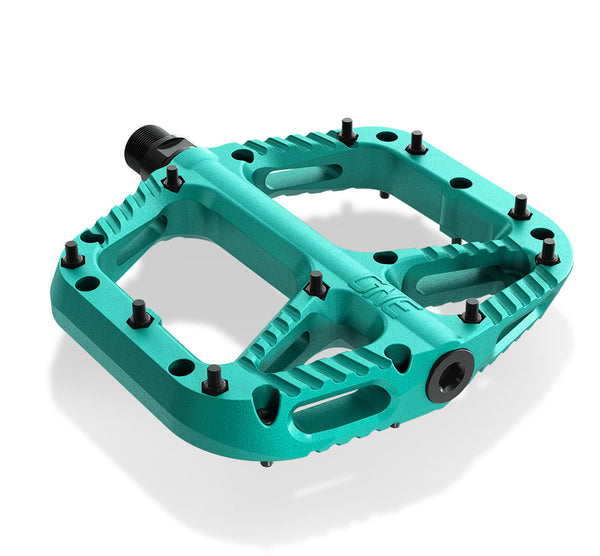 Lightweight.
At only 355g, the Composite Pedals are the lightest full-size pedal we make. They won't weigh you down. And their durable design won't let you down, either.
Pinkbike
Outstanding traction.
Outdoor Gear Mag
Well-rounded and effective.
Enduro MTB
Extremely reliable.
Mountain Bike Rider | MBR
considerably more grip than most
What is the Oneup Components Composite Pedal?

The Oneup Components Composite Pedal is a lightweight and durable platform pedal designed for mountain biking. It features a slim profile and a slightly convex platform that provides superior grip and control.
What materials are used to make the Oneup Components Composite Pedal?

The pedal is made from Nylon Composite (advanced plastics) and feature a steel axle and stainless steel pins.
How much does the Oneup Components Composite Pedal weigh?

The pedal weighs in at only 355 grams (pair), making it one of the lightest pedals on the market.
Does the color of the pedals match the color of the grips and other items you have?

Yes, the composite pedals and grips are color matched. It is important to note that, due to the coloring processes during manufacturing, the colors of the composite and rubber products will not perfectly match any of our Metal anodized products.
Do these come as a set or do I need to order two?

All OneUp pedals comes as a set, one left side pedal and one right side pedal.
Can I reduce the height of the pins on these pedals?

There is no way to reduce the pin height on the composite pedals. But you can purchase our friendly pin kit which includes nuts that make the regular pins less aggressive.
How regularly should I service these pedals?

It is recommended to service your pedals a minimum of once a year. If you ride more than 3 days a week then more regular servicing is ideal.