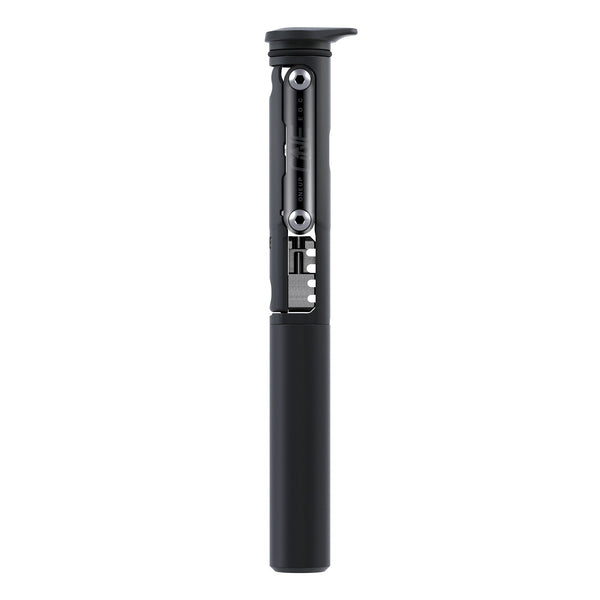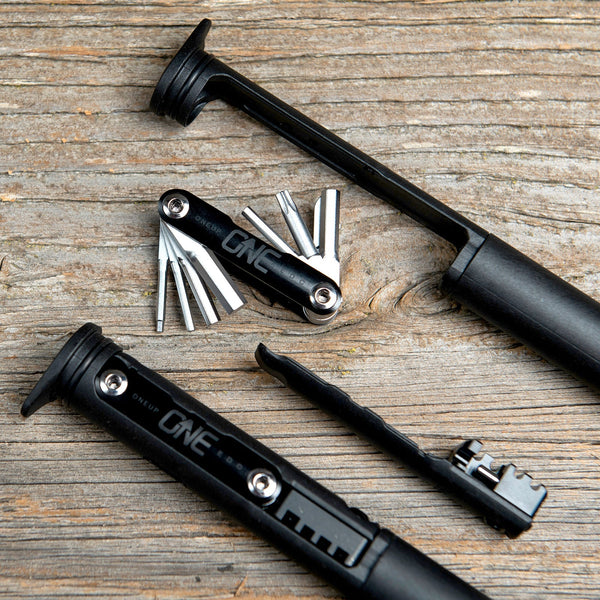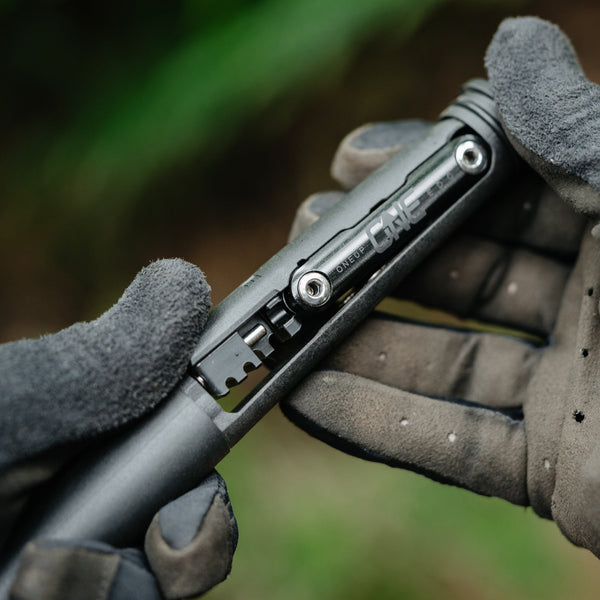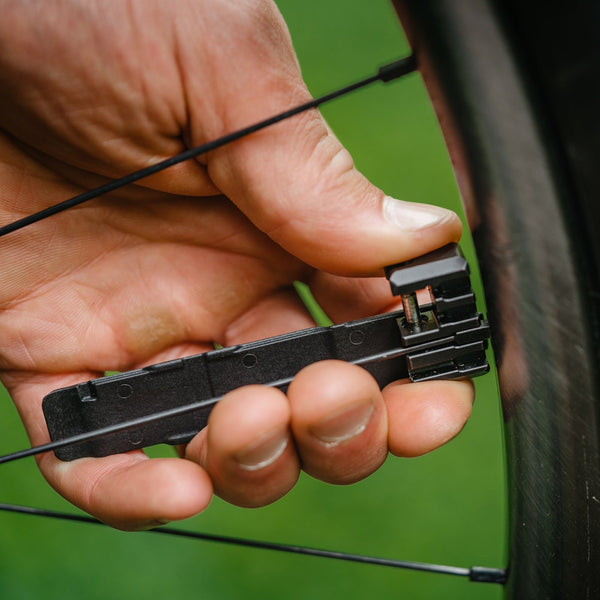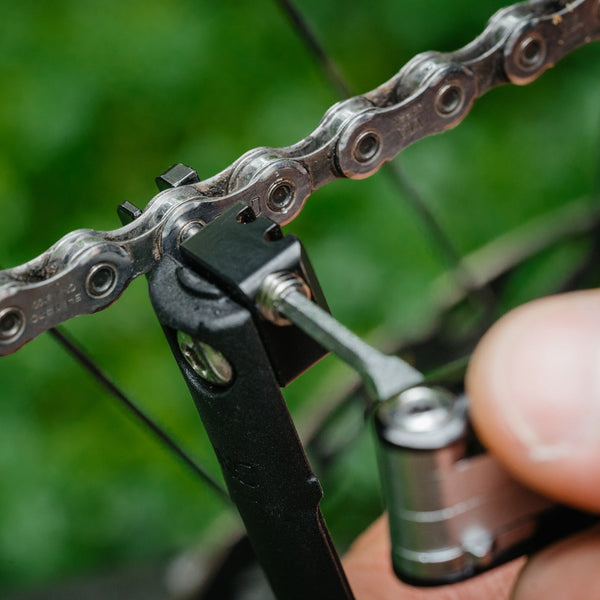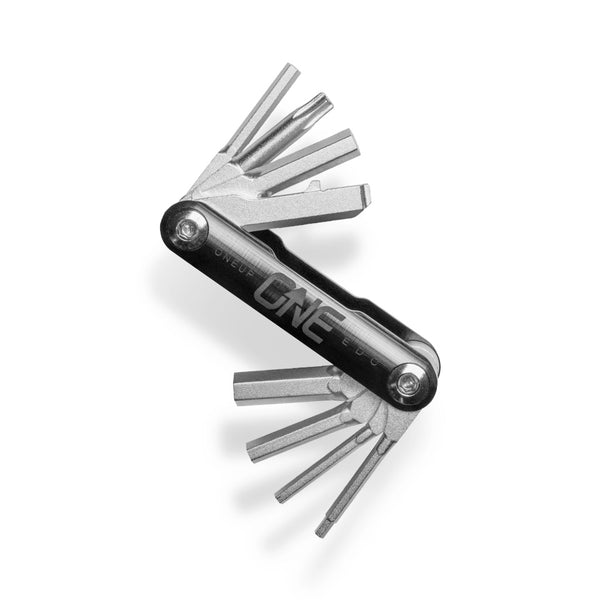 Always Have Tools with EDC.
The EDC Tool contains all your essential trailside tools and can be conveniently stored inside your stem or the EDC Pump for quick and easy access.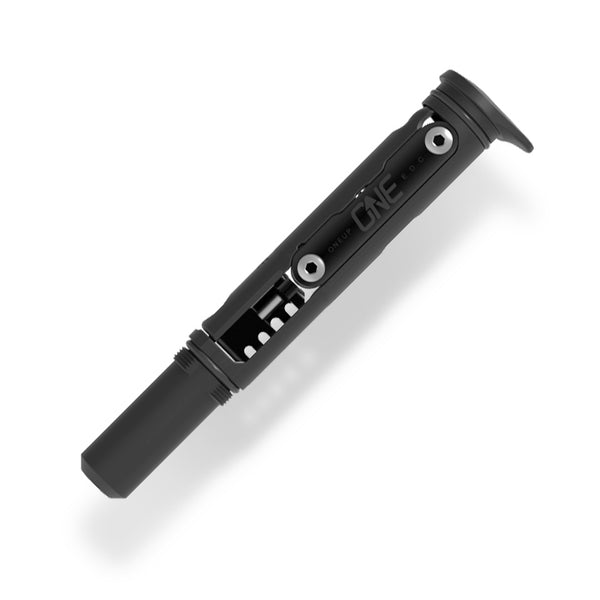 One Tool for All Your Bikes.
The 20-function EDC Tool can be stored in the EDC Pump, EDC Top Cap or Threadless Carrier. So you can easily swap one tool between multiple bikes.
Mix and Match with EDC.
The EDC system turns your bike into a mobile repair shop. Match the EDC Tool with our Pump, Plug and Plier kit. Carry a masterlink and CO2 cartridge. Strap extra gear in place. There's an EDC solution for every rider and every ride.
Outdoor Gear Mag
A fully-featured and innovative tool.
Singletracks
A no-brainer add-on for additional [tool] storage.
BIKERUMOR
OneUp have raised the bar for every day carry solutions.
Bikepacking.com
A well-engineered and compact package.
Does my V1 multi tool fit in the V2 tool?

The V1 multi tool is completely compatible with the V2 EDC tool system. Please keep in mind that the V1 chainbreaker is not compatible with the V2 EDC tool system.
Do you sell single replacement plug forks?

We do not have the plug fork as a single item, but it is available in the Plug kit that comes with a couple extra sets of bacon strips.
What is the thread pitch and diameter of the tap kit?

The thread pitch and diameter is a prorietary size designed to fit steerer tubes perfectly. Beyond our tap kit, you will not be able to find that size tap.
Where is the chainbreaker on my multitool?

The first version of the multi tool had a chainbreaker in it, so you may see videos online showing that. Unfortunately it was not compatible with 12speed chains. Because of this, we removed the chainbreaker from the multitool and created the plug and plier add on kit. These pliers fit into the large storage capsule and are compatible with all chains.
Where is the valve core tool?

The valve core removal tool is a bit of a hidden gem. It's found at the end of the chain breaker. It is the slot that the chain pin is pushed out into. To use it you need to first rotate the chainbreaker on the tire lever, using your T25 in the multi tool. Then, using the 3mm hex in the multi tool, back off the chain pin. You can then fit that slot over your valve stem and unthread or tighten it.